Surgical safety is a pressing issue for healthcare providers across the globe. Beyond the primary concern of all surgical facilities — ensuring that patients remain safe in your care — compliance issues and hospital reputation tie directly into a healthcare facility's bottom line. From Medicare and Medicaid reimbursements to avoidable fines, compliance issues can significantly impact a facility. 
In the current landscape, surgical safety is more important than ever. With elevated consumer fear about getting treated at a hospital due to COVID concerns, facilities must be extra vigilant to ensure patient safety and reassure patients who may be uneasy. These days, safety grades are easy for patients to access online through organizations like Leapfrog Group.
When it comes to surgical safety, the statistics are alarming. The WHO reports that the crude mortality rate after major surgery is between 0.5% and 5%, while complications after inpatient operations occur in up to 25% of patients. Meanwhile, around half of all adverse events in hospitalized patients are related to surgical care, and at least half of surgical safety incidents are preventable.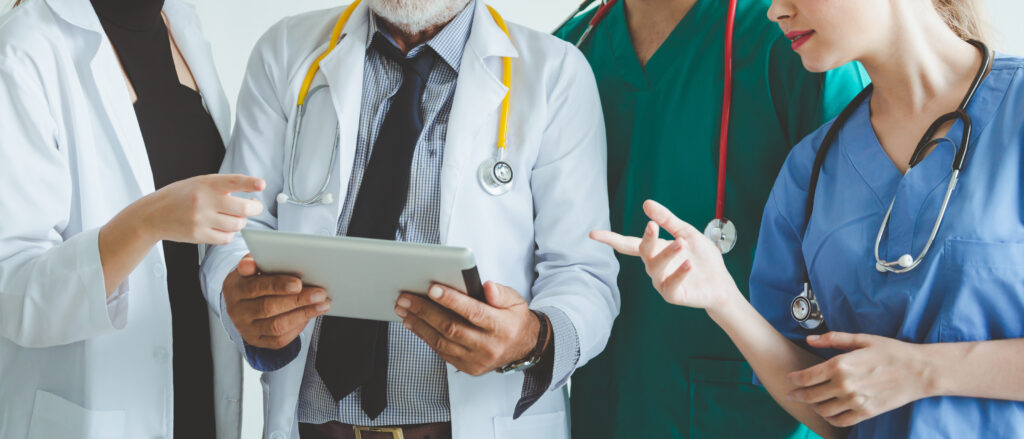 Fortunately, there are many proven best practices that healthcare facilities can follow to improve surgical safety. Follow these four safety protocols to minimize surgical safety incidents and enhance your facility's compliance rates:
1. Institute Time-Outs
The Joint Commission defines time-outs as "an immediate pause by the entire surgical team to confirm the correct patient, procedure, and site." Introduced in 2003, the safety strategy is designed to prevent wrong site, wrong procedure and wrong person surgery. Since their introduction, time-outs have evolved to support quality patient care and optimize surgical team performance.
In addition to verifying the site, procedure and person, time-out briefings give the surgical team a chance to connect before surgery to discuss the steps of the procedure, clarify duties, set expectations and review any potential challenges.
"When done well, these time-outs reflected a patient-centered safety culture and developed an environment of trust in staff who were empowered to report patient safety events without fear of reprisal, while acknowledging that humans are fallible and make mistakes," notes Carlos A. Pellegrii, MD in a piece in Bulletin of the American College of Surgeons.
2. Implement a Safety Checklist
Safety checklists are often a key element of successful time-outs, and are recommended at different crucial points in a procedure. Though seemingly simple, checklists help prevent communications failures, which are all too common in operating rooms and often lead to complications like infections. In addition to encouraging teamwork and communication, safety checklists help surgical teams remember important details.
 While checklists can be customized to serve different purposes, the WHO published a helpful Surgical Safety Checklist in 2009 as part of their Safe Surgery Saves Lives campaign. The WHO's checklist includes three sections: before induction of anesthesia, before skin incision and before a patient leaves the operating room. According to the WHO, "The 19-item checklist has gone on to show significant reduction in both morbidity and mortality and is now used by a majority of surgical providers around the world."
3. Get Support From Leadership
For safety protocols to be effective, it's imperative to have support from leadership that trickles down to everyone involved in the OR. Leadership can help encourage participation so the team is unified in its safety efforts. Setting clear expectations with your staff will ensure that everyone from circulators and surgical techs to surgeons all work together to support the common goal of improving safety. A big part of this support boils down to the culture of a medical facility.
4. Encourage a Culture of Compliance 
Fostering compliance in a surgical setting goes deeper than holding a couple of training sessions. Establishing a culture begins with identifying your facility's values and creating goals. Encourage accountability and keep things positive by emphasizing what the OR team should do, rather than focusing on what should not be done.
To build a culture of safety, it's also important to empower your team to own up to close calls and report safety events without fear of consequences. It's only when teams acknowledge missteps that they can learn from mistakes and take action to prevent them from happening again.
For additional guidance on enhancing compliance through effective safety protocols, consult the National Steering Committee for Patient Safety's new National Action Plan to Enhance Patient Safety. In addition to guidelines, you'll find a self-assessment tool and resource guide to help with implementation.
GloShield is committed to preventing surgical fires in the OR, and supports enhanced safety in operating rooms across the country. Make GloShield an integral part of your safety protocols.