Meeting the Need for PPE: Jackson Medical Launches U.S.-Made Medical Face Shields
Jackson Medical has been on a mission to make hospitals safer since 2018, when the company launched GloShield. Designed to reduce the risk of surgical fires and burns caused by fiber-optic light cables, the silicone-clad ceramic heat shield was created to enhance patient safety.
Now, healthcare workers are facing a new, pervasive risk in the form of a deadly and highly contagious pandemic. Shortly after the coronavirus outbreak swept the U.S., it became clear that the country was unprepared in many ways — notably in the severe shortage of personal protective equipment (PPE) designed to prevent those on the front lines from being infected with COVID-19.
PPE Shortage Leaves Healthcare Workers Vulnerable
According to a survey conducted by the U.S. Department of Health and Human Services, hospitals are facing equipment shortages for N95 respirator masks, surgical masks, face shields, gowns and gloves.
"We know the current supplies of personal protective equipment are inadequate, leaving health care workers worried about protecting themselves," said Robyn Begley, American Hospital Association senior vice president and chief nursing officer, in an interview for USA Today.
Jackson Medical Supplies Face Shields for COVID-19
Shortly after the outbreak of the virus, Jackson Medical's hospital partners, large and small, started asking the same question: Do you have PPE? Many hospitals were especially in need of face shields, and were discouraged by current availability. Orders that were confirmed never showed up, quality from many manufacturers was inadequate, and price gouging was common.
The team at Jackson Medical saw a need they could help alleviate. "In these challenging times of uncertainty as a result of COVID-19, Jackson Medical is proud to uphold our company's mission to enhance patient and staff safety by supporting those who are tirelessly caring for patients during this pandemic," said Kamil Makhnejia, Jackson Medical's VP of Clinical Development.
"In order to address the continued shortage of PPE, the Jackson Medical team has added FaceShield GT and FaceShield XC, standalone, single-use medical face shields, to our product offering of healthcare safety solutions. We feel an obligation to our country's heroic healthcare workers to do what we can to bolster supply lines with high-quality safety products Made in the USA."
FaceShield GT and FaceShield XC
Jackson Medical's FaceShield GT and FaceShield XC both provide a physical, non-disease specific, optically clear barrier to the penetration of substances (solid or liquid) for infection control.
FaceShield GT (Figure 1) features a comfortable, forehead-spanning foam strip and a knit-elastic band that stretches to accommodate various head circumferences for comfort. FaceShield XC (Figure 2) provides extra coverage to the ears and offers fog-free usage throughout the day. Both face shields are compatible with other personal protective equipment, including eye protection and masks.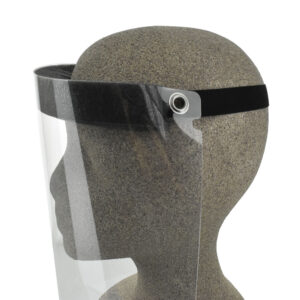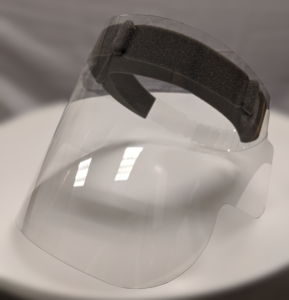 Quality Standards
The Defense Production Act has made it possible for more companies to manufacture PPE, while the FDA has eased restrictions through Emergency Use Authorization (EUA). And while the intention of these moves was to make PPE more available where it's needed the most, an unwelcome byproduct of the eased restrictions and risk-benefit analysis is a frequent quality gap.
Made in the USA, FaceShield GT and FaceShield XC meet expectations and requirements set forth in FDA's Emergency Use Authorization from April 13, 2020. Jackson Medical has made every effort to be compliant with FDA's guidelines to supply quality devices to healthcare providers during this time of need.
Immediate Availability
Jackson Medical has worked tirelessly to establish this much-needed supply line, and is happy to announce that the FaceShield GT and FaceShield XC are available for ordering immediately. As the country faces continued confusion and uncertainty, the team at Jackson Medical is proud to offer medical facilities a reliable source for high-quality PPE with a quick turnaround time.
Learn more about the FaceShield GT and FaceShield XC, and place an order today.