In many ways, the COVID outbreak created a perfect storm for medical facilities. As infection rates rose and many hospitals were overwhelmed, all resources were focused on managing the crisis. Nurse shortages, burnout and stress added to a seemingly impossible situation. And according to a new Press Ganey report on Safety Culture in the COVID-19 Era, safety culture scores declined amidst the chaos of 2020.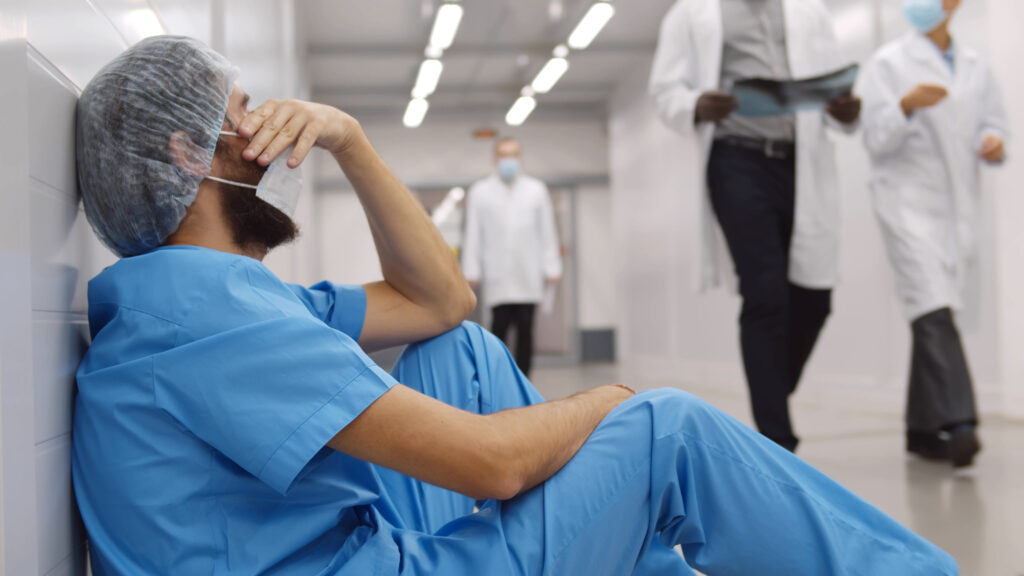 "The magnitude of the COVID-19 outbreak and the rapidly evolving risks and needs left health systems overburdened and vulnerable to safety culture deterioration, which has the potential to impact safety outcomes," said Dr. Tejal Gandhi, Chief Safety & Transformation Officer at Press Ganey.
The report looks at ways to reverse the downward trend, from investing in a culture of safety to error prevention and communication from leadership. Here are several more tools and resources that can help facilities shift the focus back on patient safety as we start to come out of the COVID-19 disruption.
Improve Teamwork and Communication
Fostering both teamwork and communication are key starting points to bolster a facility's safety culture. While this may seem like a daunting task, the TeamSTEPPS® program lays out a clear pathway to achieve these goals. Created to help improve patient safety, the evidence-based system was designed for health care professionals and provides a complete curriculum for improving communication and collaboration within a facility.
Developed by the Agency for Healthcare Research and Quality (AHRQ) and the Department of Defense (DoD), the teamwork system provides techniques, tools and strategies to help healthcare professionals optimize team knowledge and performance in medical offices.
Focus on Health Worker Safety to Improve Patient Safety
The pandemic put health workers under a tremendous amount of physical, emotional and occupational stress. Late last year, the WHO recognized the important link between the well-being of health workers and patients.
"The COVID-19 pandemic has reminded all of us of the vital role health workers play to relieve suffering and save lives," said Dr. Tedros Adhanom Ghebreyesus, WHO Director-General. "No country, hospital or clinic can keep its patients safe unless it keeps its health workers safe."
The WHO launched the Health Worker Safety Charter on World Patient Safety Day (9/17/20) in order to ensure that health workers "have the safe working conditions, the training, the pay and the respect they deserve."
Along these same lines, The Joint Commission launched an important safety issue to promote the psychosocial well-being of health care staff during a crisis. Recognizing the psychological toll of COVID-19, the Commission emphasized how critical it is for health care organizations to have a system in place to support both institutional and individual resilience.
The Importance of Reporting Safety Incidents
In order to build an effective safety culture within a facility, it's imperative that reporting adverse events is supported and encouraged. This allows improvements to be made and preventive measures to be implemented. Unfortunately, adverse events often don't get reported for a host of reasons, from fear of retribution to confusing reporting systems and a lack of resources.
Not only does reporting safety incidents help prevent them in the future, it enhances patient safety and increases trust and transparency within facilities. Learn more about the 4 key benefits of reporting adverse events, and the perils of under-reporting.
Implement Simple Safety Solutions
While an ongoing emphasis on building a culture of safety is paramount, sometimes keeping patients safe can be as simple as implementing intuitive safety devices. Take Jackson Medical's GloShield, for example. This silicone device slips onto the end of a fiber optic light cable in order to significantly reduce the risk of burns and fires in the OR — a growing problem with severe consequences that can easily be avoided and prevented.
Whatever measures you take to improve the safety culture at your facility, there's no better time to recommit to improving patient safety. Are you ready to take a fresh look at your safety priorities?