February 2021 is American Heart Month and as we near the end of this month, it's important to continue valuing the health of your heart throughout the year. First proclaimed in 1964 by President Lyndon B. Johnson, American Heart Month serves to spotlight and bring awareness to heart disease — the leading cause of death in the United States.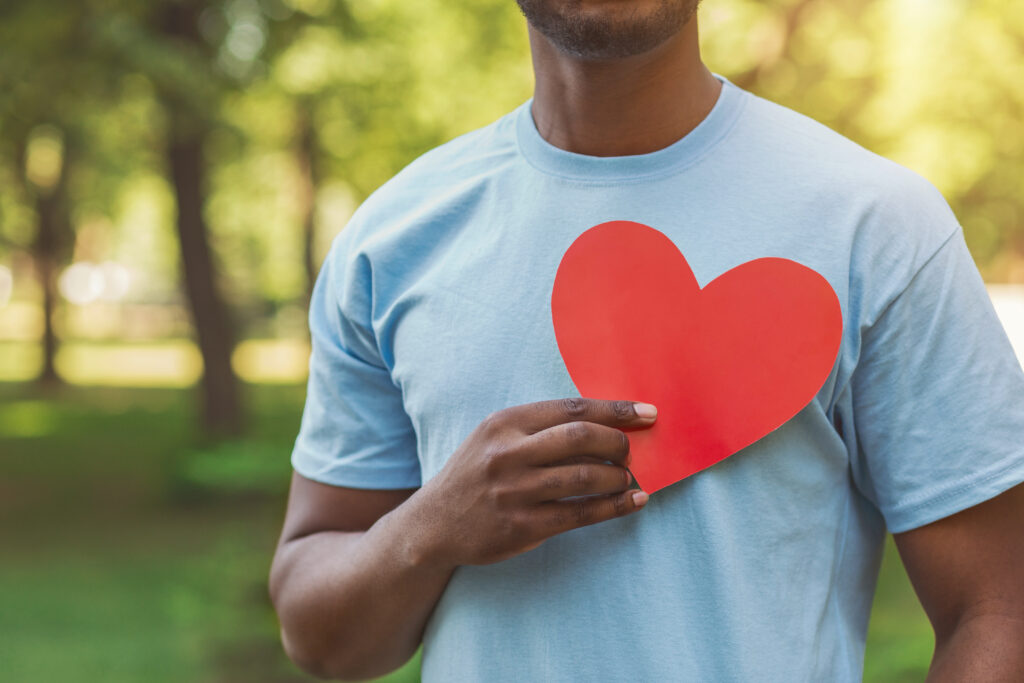 Stats
Globally, it's reported that an estimated 18-19 million individuals died of cardiovascular disease in 2019, representing a 17% increase compared to the past decade. In 2019 compared to 2010, there was an 26% increase in cardiovascular cases totaling 523 million people in the world.
Prevention
It's clear that cardivascular disease affects many around the world and in the United States. But there are preventive steps you can start to take tomorrow to lower your risk and live a healthier life. From the American Heart Association:
Quit smoking
Maintain a healthy body weight
Control blood sugar
Control cholesterol
Treat high blood pressure
Stay physically active
Get regular checkups
COVID impact
Heart health is even more important this year, especially as the country and the world continues to deal with the COVID pandemic. Cardiologists have witnessed reluctance and apprehension from patients with cardiovascular disease in seeking treatment and getting regular checkups. This can have unfortunate and drastic results on patients' lives especially if they are showing symptoms of heart-attack or stroke. It's imperative patients seek emergency medical treatment in these circumstances. Note that hospitals have implemented all necessary precautions to limit the risk of COVID with in their walls so patients can get the necessary life-saving treatment.
Surgery
In the event cardiologists find a patient's cardiovascular disease has progressed too far even with common pharmaceutical treatment options and preventive lifestyle changes, surgery may be proposed. One of the most common surgical procedures for cardiovascular disease is Coronary Artery Bypass Grafting (CABG) used to treat Coronary Artery Disease (CAD). As per Johns Hopkins Medicine, CAD "is the narrowing of the coronary arteries – the blood vessels that supply oxygen and nutrients to the heart muscle. CAD is caused by a build-up of fatty material within the walls of the arteries. This build-up narrows the inside of the arteries, limiting the supply of oxygen-rich blood to the heart muscle."
To treat CAD surgically, cardiovascular surgeons can take a healthier blood vessel either from your legs or your arm and replace the diseased coronary arteries around your heart. Traditionally an open procedure, CABG surgery and the technology and techniques have improved over the years, leading to successful patient outcomes. Minimally invasive techniques including the harvesting of the healthy veins along with off-pump (not requiring the heart to be stopped and supported by heart-lung machines) have yielded a better quality of surgery for patients.
To review more details about CABG, visit the Johns Hopkins Medicine website.
Surgical Fire Safety in CABG
At Jackson Medical, we continue to advocate for patient safety in surgery and provide surgical staff solutions that reduce the risk of surgical fires present even in CABG cases. With the enhanced technology and techniques for CABG techniques described above, our patient safety device GloShield helps reduce the risk of accidental iatrogenic burns and fires during the case. The same endoscopic vein harvesting (EVH) systems that make it easier and safer to dissect out healthy blood vessels from the extremities utilized high-intensity light that can be an ignition source when placed in close proximity to patient skin and drapes (fuel).
Here's how GloShield helps:
For surgical teams, protect your patients from the surgical fire risk present with endoscopic vein harvesting attributed to your video system and fiber-optic light source.
Placing a sterile GloShield on the fiber-optic light cable at the surgical back table helps with your handoffs prior to EVH and at the end of EVH in a CABG procedure.
Connect light cable with GloShield to the scope first before assembling rest of the EVH assembly.
Flex GloShield all the way back on light cable connected to the scope to aid with docking of the VasoView HemoPro2 or other endoscopic harvesting instrumentation for EVH instead of removing GloShield off the light cable.
When you transition away from handling the EVH assembly, the light cable can be disconnected from the assembly – GloShield will automatically insulate the light cable tip to protect the patient, staff, and environment from a potential burn or fire.
If you're a member of surgical staff or surgical leadership and would like to learn more about how GloShield can enhance safety in your hospital's ORs and CABGs, visit the website to contact us. If you're a patient, please consult your physician if you have any medical questions or require treatment. Continue to stay heart healthy beyond American Heart Month this year.