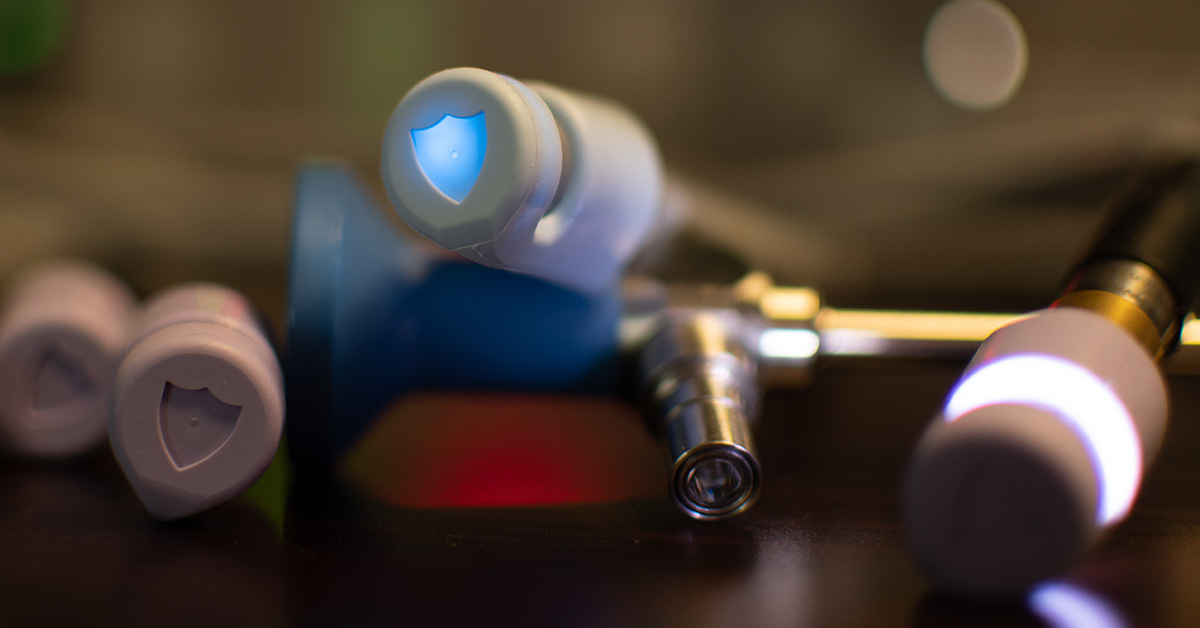 ATLANTA, Georgia, April 18, 2023, Jackson Medical has announced the recent granting of a US patent for GloShield, a groundbreaking patient safety device developed in collaboration with the Global Center for Medical Innovation (GCMI). The device has already played a pivotal role in over 100,000 surgeries, showcasing its effectiveness and commitment to enhancing patient safety.
GloShield mitigates the risk of surgical fires and patient burns resulting from fiber optic light cables used in minimally invasive operating room procedures. The healthcare industry refers to intraoperative fires and burns as "never events," as they should never happen. However, data shows that such events occur more than twice a day, primarily due to the dangerous temperatures of light cables and human error. This alarming statistic spurred Jackson Medical co-founders James Rains and Kamil Makhnejia to develop GloShield while at the Georgia Institute of Technology. The duo later brought on Dr. Spencer Kozinn, a local Atlanta urologist, to provide clinical expertise and further innovate on the concept​.
Recognizing the need for additional industry perspectives, Jackson Medical collaborated with GCMI's Phase Zero Program to refine and commercialize GloShield. The result is an innovative device that has already been used in over 100,000 surgeries, enhancing patient safety and helping to reduce "never events" in the operating room. The Jackson Medical/GCMI partnership has been instrumental in developing the device, with both organizations collaborating on continued innovations to improve patient safety.
James Rains, President and CEO of Jackson Medical, stated, "We are extremely proud of the GloShield patent approval, which reflects our commitment to improving patient safety and the quality of care in the operating room. Our partnership with GCMI has been instrumental in achieving this milestone, and we are excited about the potential impact of GloShield on surgical outcomes. This patent approval is a testament to our team's hard work, dedication, and vision for a safer future in healthcare."
The recent patent approval recognizes the unique design and functionality of GloShield, which has already demonstrated its value in the medical field by contributing to safer surgical procedures. The patent strengthens Jackson Medical's position as a leader in patient safety solutions and provides a solid foundation for future innovations.
About Jackson Medical
Headquartered in Atlanta, GA, Jackson Medical is dedicated to enhancing healthcare efficiency and addressing industry challenges. We strive to benefit patients, hospitals, and providers by fostering greater consistency in care standards. As a proud American-owned and operated company, we take pride in manufacturing our products in the USA, ensuring quality and innovation in every solution we offer.
About GCMI
The Global Center for Medical Innovation (GCMI) is the Southeast's first and only comprehensive medical device innovation center, dedicated to accelerating development, building businesses, and improving health. GCMI opened in April 2012 and has worked with over 50 startups, clinician innovators, university tech transfer offices, and academic researchers to design, engineer, prototype, and commercialize a broad range of innovative medical devices. GCMI's core team of designers and engineers collaborate closely with startups, clinicians, researchers, new product development teams, and medtech entrepreneurs to accelerate time to market while reducing costs.